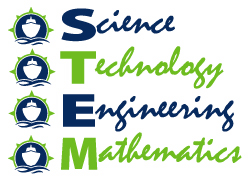 Through the generosity of regional foundations, corporations, and people like you, RiverQuest was able to serve over 4,700 students this fall in hands-on, "STEM"-centered education programs.
STEM education is at the heart of all RiverQuest programs. Here are a few examples:
SCIENCE: environmental science is RiverQuest's central theme; programs explore historical, current and future interactions of humans & the environment
TECHNOLOGY: programs on a one-of-a-kind environmentally friendly vessel housing university-quality sampling and testing equipment
ENGINEERING: topics from green buildings to bridge design engage students in the logical processes of problem-solving and engineering
MATHEMATICS: programs challenge students to interpret population data sets and models, calculate and compare energy usage versus efficiency
In addition to providing world-class experiential field studies on the rivers, community support provided funds for schools to cover field trip bus and substitute teacher expenses -- the two limiting factors most often mentioned by schools following state budget cuts.

This holiday season, we invite you to join the effort to keep this valuble resource available to students and residents of southwest Pennsylvania. Schools have slashed outreach and fieldtrip programs across the board. Even with reduced program fees, many schools have cut availability of field trip buses and substitute teachers needed to faciliate a RiverQuest fieldtrip.
A donation of $150 helps offset program, school bus & substitute teacher costs
A donation of $100 provides the program for one student
A donation of $50 helps offset school bus & substitute teacher costs
As a thank-you for your support, you'll receive recognition online and on board, and a Family Pass for three RiverQuest Saturday Sails throughout the spring, summer and fall seasons.
Best of all, you'll know that you are supporting a unique and high-impact educational program that promotes student proficiency in science.
As always, donations of any amount are appreciated!
Thanks in advance for your support! Please accept our best wishes
for a joyous holiday season and a happy, healthy new year.